I can accept it if they think they are going against god's will if they accept medical intervention…
Ahh, but they do accept medical intervention. Take a look: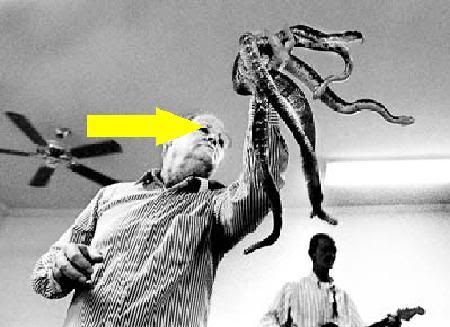 Look at all those eyeglasses! Can't read the Bible without them! And so we have found God's weakness in medicine. While he may have some knowledge of anti-venom, he apparently doesn't know a thing about ophthalmology or optometry as he can't help these people with their vision problems!

I'd also be interested to know just how many of the snake handlers have dental fillings.