I honestly don't know whether to put this in religion or politics. I honestly feel the passion for Senator Obama expressed by most of his followers has equal elements of both - even if they deny it. But I suspect the moderators would move it here to politics if I put it in religion, so here it is in politics. I know this will make many people angry (primarily Obama followers
), but I am not looking to debate. I just wanted to display some of the images of Obama because I find the whole media's marketing - in this case, just the visual elements- behind the man so fascinating.
The Obama Mania and Mass Hysteria (because that's exactly what it is) that swept Senator Barack Obama to where he currently is was greatly helped by a friendly media eager to see him President. In that regard they have undertaken an effort to visually display Obama as a godlike messiah figure.
Behold the Halos of Barack Obama: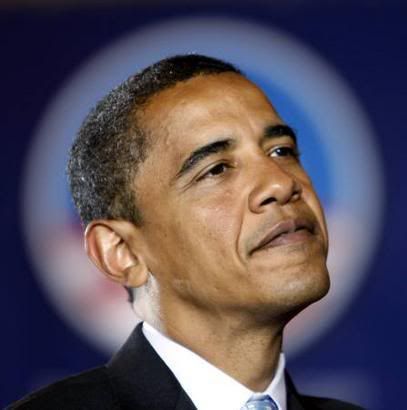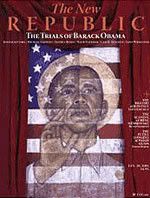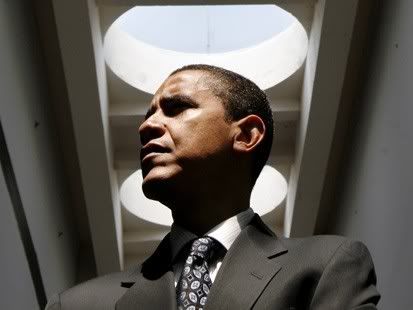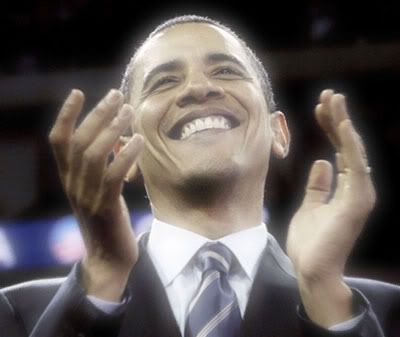 Variations on a Theme
The Rare Vertical Halo – Stretching All the Way up to Heaven

The Obamamessiah Transfers his Magical Halo to Members of his Congregation

The Obamamessiah Ascending into Heaven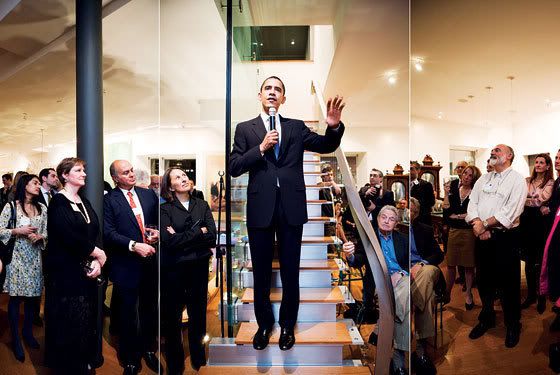 The Obamamessiah's Wife Also has a Halo

No Comment Needed

The same media that captured Obama's halo countless times on camera ran with this interesting picture of Hillary Clinton. I wonder what they are trying to say?

Paraphrasing the fictional Auric Goldfinger, "Once is happenstance, twice is coincidence, dozens of times is media bias." Professional photographers know exactly what they are doing when they take such pictures and editors know exactly what they are doing when they choose to run with one picture over the other. Some of it may be unconscious bias on their part, with some being deliberate. But no matter what, it is there, as clear as the halo that surrounds The Obamamessiah!

"...A light will shine through that window, a beam of light will come down upon you, you will experience an epiphany…and you will suddenly realize that you must go to the polls and vote for Obama."
—The Halo-Adorned Messiah Himself