Tom Petty Tuesday: Tom Petty and the Heartbreakers "The Last DJ"
June 5, 2012
I was going to write something for Music Monday, but Cody always does a good job of writing about philosophically interesting music, so today I thought I would just extend Music Monday into Tuesday. Tom Petty Tuesday.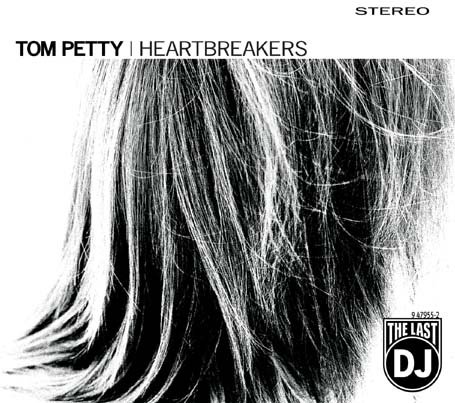 Anyone who knows me knows that I love Tom Petty and the Heartbreakers. They might be my favorite band of all time. I own a ton of their music on vinyl (thanks, Dad!), I have Tom Petty art in my house, and my husband proposed to me at a Tom Petty concert. I mean business. It was surprising to me a few years ago when I was cruising eBay for Tom Petty music and merch (yeah, I bought a Tom Petty belt buckle) and found an album that I had never heard of: The Last DJ. I bought it because this was 2005 when we all had disposable income (actually, a lot of you were probably like ten years old back then) and I was blown away when I received the disc in the mail.
The single "The Last DJ" is a song about a radio DJ who does what he wants. He hasn't changed in a long time because he understands the spirit of radio; hell, he is the spirit of radio. The first verse says that the "top brass don't like him talking so much, and he won't play what they say to play." This DJ doesn't care about music executives or hits or playlists that he's supposed to play. He cares about music and, in turn, freedom of expression.
In the book Conversations with Tom Petty by Paul Zollo, Tom Petty says this about the album:
"…I decided I would make this record about the music business. I'll use that as my metaphor [for how pre-packaged the world has become]. Which, in some areas, I paid dearly for that…the record was banned when it first came out. It was banned on some stations. [Paul Zollo: People thought it was anti-radio.] And it was absolutely pro-radio…but it was banned."
The chorus is "There goes the last DJ, who plays what he wants to play, and says what he wants to say." That is so epic! This song is about free speech through media and I thought it would be great for a supplement to Music Monday because it is a slap in the face to the "boys upstairs" who "celebrate mediocrity" and think that "there's some things you just can't put in the minds of those kids." This is for the people who try to manufacture art, who ban ideas, and who stifle expression. It is a song for the struggle between the young and old; the dichotomy of youth, rebellion, and freedom versus censorship and oppression. Listen for yourself.
As always,send your suggestions for future Music Mondays to chashman@centerforinquiry.net, leave a comment below, or @tweet us at @CFIOnCampus. Your suggestions, along with future and past songs, may end up in the official Course of Reason Music Monday Grooveshark playlist or Spofity playlist that anyone can listen to.
Now back to our regularly scheduled programming.
Dren Asselmeier does student outreach as a campus organizer at the Center for Inquiry. She got her start as an organizer while interning at Center for Inquiry–Michigan in 2008. She stayed until 2010 as a volunteer campus coordinator, and was CFI–Michigan Freethinker of the Year in 2009, as well as president of Center for Inquiry–Grand Valley State University. Dren has a B.A. in English from Grand Valley State University. She is the president of Buffalo Area Non-Profit Professionals, an event volunteer at Buffalo Subversive Theatre, and a contributor to the Buffalo Storyteller Hour.
The Course of Reason is licensed under a Creative Commons Attribution-Noncommercial-No Derivative Works 3.0 United States License.
CFI blog entries can be copied or distributed freely, provided:
Credit is given to the Center for Inquiry and the individual blogger
Either the entire entry is reproduced or an excerpt that is considered fair use
The copying/distribution is for noncommercial purposes