At Vatican Service, Persecution of Jews Is Invoked-NY Times
http://www.nytimes.com/2010/04/03/world/europe/03church.html
The recent analogy made by the Catholic church between the persecution of Jews, and the criticism of the Catholic church is so appalling and heinous that it exceeds all proper decorum. What I find particularly offensive about the comments made by Raniero Cantalamessa on behalf of the Vatican is that the Catholic church itself is historically to blame for the existence of anti-semitism in the world. In fact, one could argue that anti-semitism is one of the greatest offenses committed by the Catholic Church since its inception. Furthermore, such an erroneous analogy dismisses the vile acts that have brought the critical eye of the world to rest upon the church in the first place. Whereas the Jews committed no crime to be worthy of the persecution that they were forced to endure historically, Catholics are being criticized for their ambivalent attitudes towards crimes that their clergy have committed against children. Their is a great gulf between being persecuted for belonging to a specific race or culture when you have committed no wrong and being persecuted for crimes against innocent children that you have condoned and concealed; these two affairs are profoundly antithetical.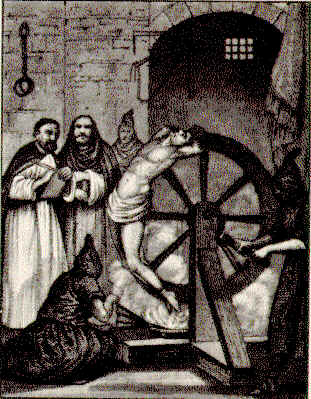 Moreover, these pedophiliac crimes are made worse by the fact that many of the victimized children were likely forced to attend the Catholic Church and coerced into the Christian faith by religiously abusive parents who imposed their own religion on their children. Hence, it is quite probable that the victims of these crimes were not put in harm's way by their own volition or any action for which they could be held accountable.
So, at a time when the Church should be humbled by their grossly inept judgement in regard to the handling of pedophile priests, instead the Vatican has chosen to exacerbate the offense by displaying their callous attitude towards past transgressions. And to make matters worse, this is compounded by the problem of Joseph Ratzinger's already questionable past concerning his association with the Holocaust and his attitudes towards the Jewish community.

All in all, Ratzinger's Papacy has done nothing but strengthen the argument of religious critics who contend that religion is a force for evil in the world, and propagated the Catholic tradition of practicing villainy in the world at large while proclaiming themselves to be virtuous and righteous.